As the COVID-19 fallout continues, many families are beginning to wonder how long they can keep up with their monthly mortgage payments if the economic challenges presented by this crisis continue.
You've likely heard stories or seen headlines about mortgage relief. The CARES Act approved by Congress and signed into law by the President provides for mortgage payment relief for those who have suffered a negative impact financially from the affects of COVID-19.
The CARES Act allows borrowers of federally backed mortgage loans to seek a 6 month mortgage forbearance agreement with their servicer, with up to an additional 6 month extension.
WHAT YOU NEED TO KNOW:
1. Deferred debt is not forgiven debt.
In a forbearance agreement you are allowed to "defer" all or a portion of your monthly payment for a period of time. Understand, any deferred payments will be required to be paid back. Depending on the terms of your forbearance agreement they will be required to be paid back either at the end of your forbearance agreement term, or on the back end of your loan when it is paid off.
The interest and principal that was not paid during your forbearance agreement will remain on your loan for the entire duration of the forbearance agreement and in some cases for the life of the loan until fully paid off.
2. Do you have a federally-backed mortgage loan?
The CARES Act covers federally-backed (insured) loans. If you have one of the following mortgage types, you have a federally-backed loan:
1. FHA mortgage
2. VA mortgage
3. USDA Rural Development mortgage
4. Conventional mortgage insured by FannieMae or FreddieMac
If you have a Conventional mortgage and are unsure if it is insured by FannieMae or FreddieMac, you can contact your lender/servicer and ask, or you can look it up here:
FannieMae Loan Lookup
FreddieMac Loan Lookup
3. Do not do anything without contacting your lender or servicer first.
Having been around during the housing crash of 2008 and the years that followed, I can tell you the single biggest mistake a lot of delinquent borrowers made was not proactively reaching out to their lender/servicer at the first sign of having trouble keeping up with their payments.
Waiting until after you have missed a payment before contacting your lender/servicer is a mistake, and may limit your options in terms of help and assistance.
If you are experiencing a financial hardship due to the affects of COVID-19 and feel you will be unable to maintain your current mortgage payments, contact your lender/servicer.
If you have a federally-backed loan (as discussed above in section 2), discuss your options under the CARES Act with your lender/servicer.
If you do not have a federally-backed loan (as discussed in section 2), you still need to contact your lender/servicer. Let them know you are experiencing a financial hardship due to the affects of COVID-19 and would like to discuss any assistance or payment deferral agreements they can offer. Most lenders would rather work with you to keep you in your home, as long as you are proactively working with them.
4. Read the fine print and know the details.
Before agreeing to any forbearance agreement or loan modification agreement, it is critically important to know exactly what you are agreeing to. We are already hearing stories of borrowers contacting their lender/servicer and being given options that really aren't going to help them.
In one case borrowers were given the option of deferring their April, May and June payments, however, come July not only would their July payment be due but also the 3 deferred payments from April, May and June. For many borrowers, it's not really a "solution" to expect them to make 4 monthly payments all at once just a few months down the road.
Bottom line, read your forbearance or loan modification agreement very carefully and fully understand the terms and conditions before agreeing to it. The last thing you want to do is enter into an agreement that is going to hurt you in the long-run.
Some additional resources can be found below.
Michigan Step Forward Program
The Step Forward Michigan Program was established by the Michigan Homeowner Assistance Non-Profit Housing Corporation (MHA) to help Michigan homeowners stay in their homes. The program provides interest-free loans of up to $30,000 to assist with mortgage, property taxes, and/or condominium association fees. These loans are forgivable at 20% each year, as long as the property remains the homeowner's primary residence. This means that if a homeowner remains in their home for 5 years or more after the loan is granted, they do not have to repay the loan.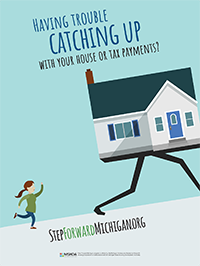 Helpful links for COVID-19 preparation and action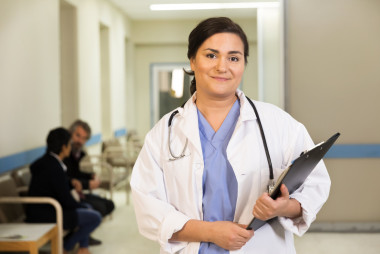 Macomb County Health Department
The Health Department is actively preparing for the possibility of local cases and the spread of illness in Macomb County. This includes sharing information about the situation locally and where to get reliable state, national, and international updates. It also includes working closely with health care providers, community organizations, other first responders, and community members to prepare for any disease control measures, such as social distancing or limiting public gatherings that are needed as the situation changes.
To help promote and encourage public awareness and preparedness, we have compiled the information below. Additional information can found at the Michigan Department of Health and Human Services website, as well as Centers for Disease Control and Prevention website.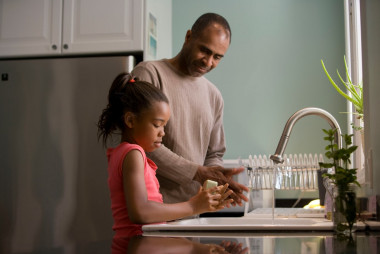 Talking to kids about Coronavirus
Kids worry more when they are kept in the dark.
News of the coronavirus COVID-19 is everywhere, from the front page of all the papers to the playground at school. Many parents are wondering how to bring up the epidemic in a way that will be reassuring and not make kids more worried than they already may be. Here is some advice from the experts at the Child Mind Institute.
Selling Your Home?
Get your home's value - our custom reports include accurate and up to date information.
Get Home Value
Work with Brian. Enjoy the Journey.
You deserve a better home selling experience. Contact Brian and let's get started.