8 Reasons the Holidays are a Great Time to Sell Your Home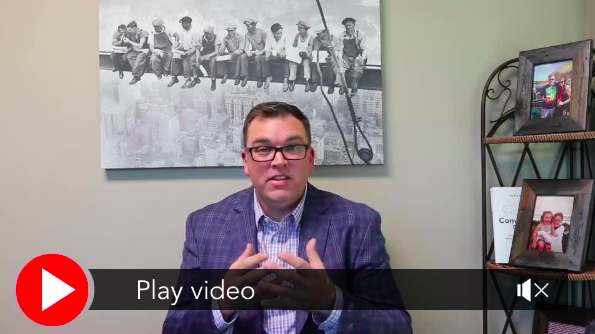 We have many conversations on a weekly basis with potential home sellers. Some are ready to list their home for sale now, and some won't be ready for a while.
This time of year, a common objection we get from home sellers has to do with not wanting to sell their home with the holidays coming up. Some home sellers buy into the myth that "homes don't sell" during the holidays, while others think that the business and chaos of the holiday season make it a bad time to sell.
We get great results for our home seller clients this time of year and through the holidays. Here's 8 reasons why the holidays can be a great time to sell your home.
1. BETTER BUYERS
While it is true that we usually see a decrease in the number of home buyers in the marketplace this time of year, the home buyers that are in the marketplace during the holidays are incredibly serious buyers. As a home seller, you want the most serious buyers in the market.
---
2. LOWER INVENTORY
Even though there are fewer buyers, there are also fewer homes for sale. Low inventory is a home sellers best friend and will give us the opportunity to market your home at a very high-level so you have one of the premium listings on the market to target home buyers.
---
3. BEAT THE RUSH
Once the holidays are over and everyone settles back into their normal routines, guess what happens? We will see an increase in inventory of homes for sale. As a home seller, you'll want your home to be for sale while inventory remains low and beat the rush of inventory that is coming so you don't get lost in the shuffle.
---
4. BETTER SHOWINGS
Simply put, homes show better during the holidays. The decorations, the lights, the Christmas trees. Buyers absolutely love the staging and decorating of homes this time of year and your home will show incredibly well at a time when emotional purchasing is at its peak.
---
5. BUYER AVAILABILITY
It's not uncommon for people to have more time off work during the holiday season than at other times throughout the year. We typically see home buyers having more time to dedicate to looking at homes during the holiday season. Having your home on the market at a time when buyers are most available, will greatly increase our chances of landing the perfect buyer for your home.
---
6. YOU STAY IN CONTROL
One of the main reasons home sellers are reluctant to list their home for sale during the holidays is the busy nature of the holiday season. Holiday parties, family gatherings, shopping and other functions can make it difficult to show your home whenever a buyer wants to see it. We understand that and will set showing time restrictions that work for you.
---
7. STAY IN YOUR HOME THROUGH THE HOLIDAYS AND INTO THE NEW YEAR
Even if you sell your home during the holidays, we can negotiate extended occupancy terms that will allow you to remain in your home after it sells, not just through the holidays but beyond and into the new year. This will take stress of having to move during the holidays off your plate.
---
8. MORE BUYING POWER
Perhaps the greatest benefit to you selling your home during the holidays will come into play down the road when you go to buy your next home. Since we will have already sold yours, you will be a non-contingent buyer after the holidays when the rush of inventory hits the market. This will allow you to make better offers than other buyers who still have to sell their home and you'll be able to aggressively go after your dream home.
---
Selling Your Home?
Get your home's value - our custom reports include accurate and up to date information.
Get Home Value
Buying A Home?
Set up your customized home search and plug directly into the MLS to search all homes for sale.
Search the MLS
Work with Brian. Enjoy the Journey.
You deserve a better home selling experience. Contact Brian and let's get started.