Meet Real Home Sellers - Matt and Kelly

The bulk of our business comes from repeat and referral business. These are either clients who have worked with us in the past and want to work with us again, or clients we have worked with in the past who refer friends, family, co-workers, etc. to us.
So we were thrilled when Matt and Kelly contacted us with the big news that not only were they expecting their second child, but they were ready to move out of their starter home and into a bigger home for their growing family.
With the local housing market in Macomb county having a shortage of inventory (i.e. a sellers market), they were having a hard time finding homes on the market that fit their needs and decided to go the new construction route and build a new home.
Once we negotiated with their builder to secure their new build project, our next step was to determine the right time to list their current home and put it on the market.
Their home was very well maintained, beautifully updated and had the ranch floor plan that so many home buyers today desire. I was confident that pairing their beautiful home, with the right marketing plan would get great results fast. So my recommendation was to wait until we were 2 months away from construction being complete on their new home before we listed their current home.
Once it was time to get the home on the market, we met to determine the optimal list price. A lot of sellers have the mindset of "start high because we can alway go lower if we need to". Unfortunately, this is exactly the WRONG pricing tactic to use when selling a home in a sellers market. Matt and Kelly understood this and we agreed the best price to list their home, to get the most showings and the best offers was $170,000. We felt comfortable that at this price we would like get multiple buyers bidding on the home and actually exceed the $170,000 list price.
Now that we had the list price determined, it was time to get our marketing game on.
First, we had our professional photographer come out. The results were incredible! The stunning high-definition photos really captured the beauty of their home.
---
We also had a Matterport 3-D Tour done for this home and the results of that were great!
---
With the photos and and the 3-D tour all set up, it was time to start the pre-listing marketing to get buyer leads lined up before the home hit the market.
Our 'Coming Soon' campaign on Facebook was a great success. Our pre-listing marketing campaign generated 504 inquiries from potential buyers who wanted to leant more about their home, BEFORE it even was listed for sale!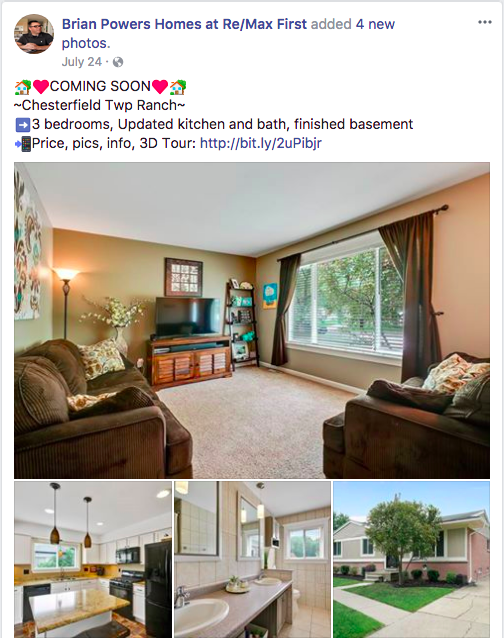 ---
Once the listing went live and the home was officially on the market we were off and running. In less than 48 hours on the market we had nearly 20 showings with lots of positive feedback from the buyers who looked at the home.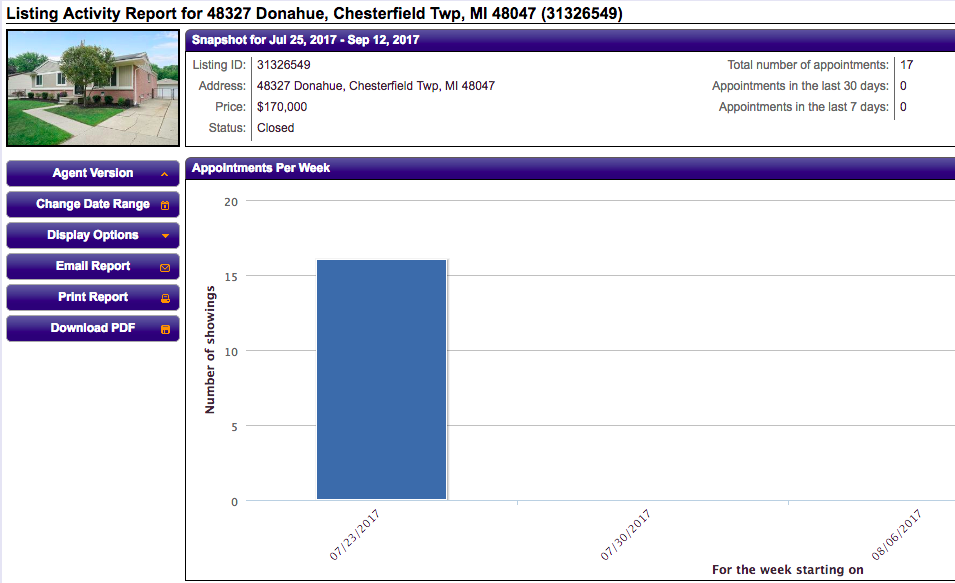 ---
Within the first few hours of the home being on the market we were getting calls from buyers agents to let us know their buyer loved the home and would be writing an offer. Once the offers started rolling in it was clear that the best way forward would be to notify all interested buyers that we were in a multiple offer situation, and set a "highest and best" offer deadline of 6pm Friday night.
By the time 6pm rolled around we had 5 offers in hand from buyers, 3 of them being ABOVE list price. Needless to say Matt and Kelly were ecstatic that the highest offer came in over $14,000 above list price at $184,750.
By the time we were done presenting the 5 offers and signing the deal with the highest bid everyone was in a good mood and having fun.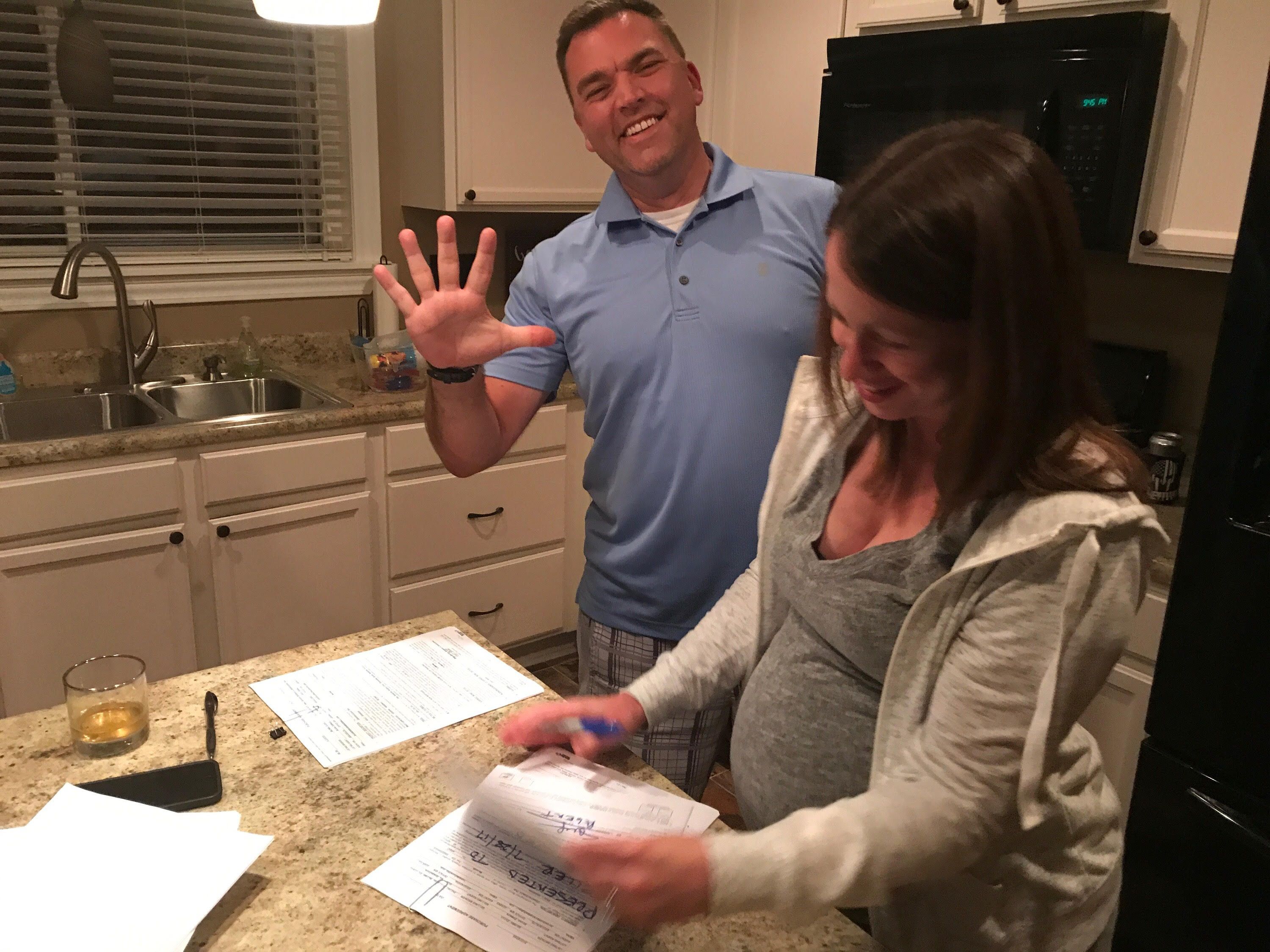 ---
The rest of the process went incredibly smooth. The home inspection and the appraisal presented no problems and about 40 days later we were at the closing table wrapping things up.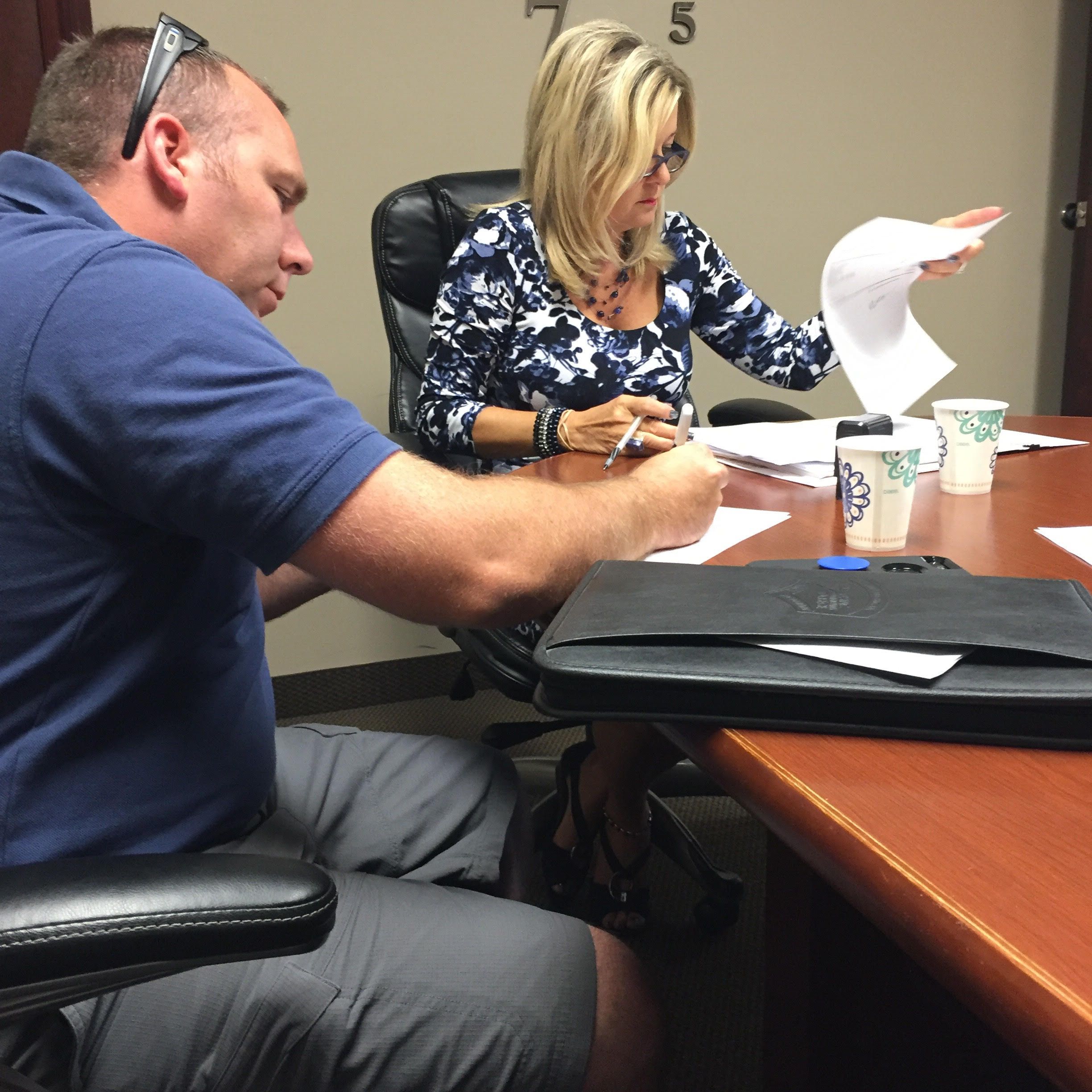 ---
We are so grateful that the bulk of our business comes from repeat and referral clients. And we can't say thank you enough to Matt and Kelly for trusting us to help them with this big move.
See what more of our past clients have to say about our work by reading our reviews and testimonials.
---
Better Marketing. Better Listings. Better Results.
We don't just list homes and hope for the best. We have a targeted, pro-active marketing plan to sell homes and the results for our clients are incredible.
Learn more about how we can do the same for you!