3% Interest Rates have arrived
Interest Rate Update
Brian talks about 3 straight weeks of record low interest rates and what it means for both home buyers and home sellers.
Mortgage Rates Hit Record Lows for Three Consecutive Weeks
Over the past several weeks, Freddie Mac has reported the average 30-year fixed mortgage rate dropping to record lows, all the way down to 3.03%. Last week's reported rate reached the lowest point in the history of the survey, which dates back to 1971 (See graph below):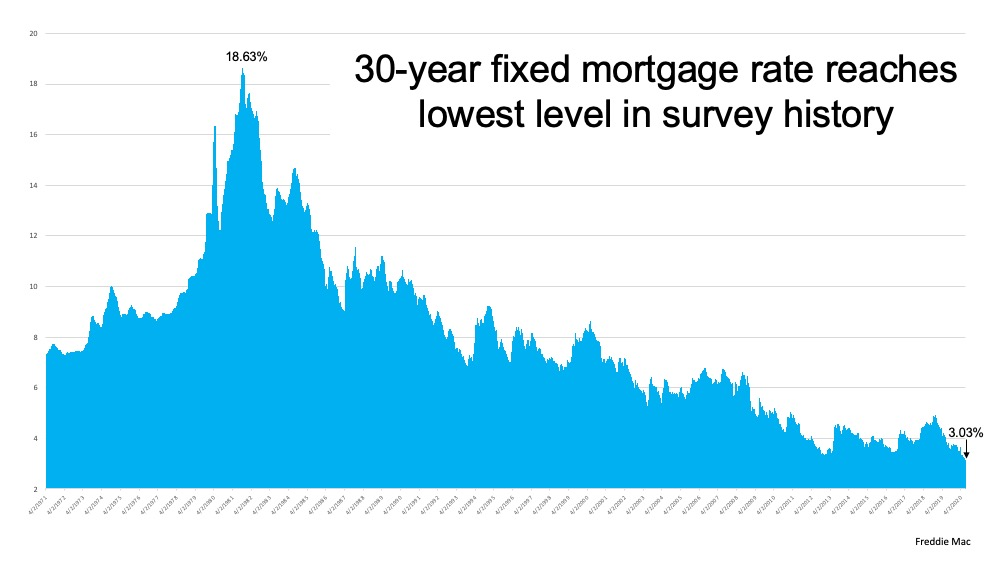 What does this mean for buyers?
This is huge for homebuyers. Those currently taking advantage of the increasing affordability that comes with historically low interest rates are winning big. According to Sam Khater, Chief Economist at Freddie Mac:
"The summer is heating up as record low mortgage rates continue to spur homebuyer demand."
In addition, move.com notes:
"Summer home buying season is off to a roaring start. As buyers flooded into the market, realtor.com® monthly traffic hit an all-time high of 86 million unique users in June 2020, breaking May's record of 85 million unique users. Realtor.com® daily traffic also hit its highest level ever of 7 million unique users on June 25, signaling that despite the global pandemic buyers are ready to make a purchase."
Clearly, buyers are capitalizing on today's low rates. As shown in the chart below, the average monthly mortgage payment decreases significantly as rates go down.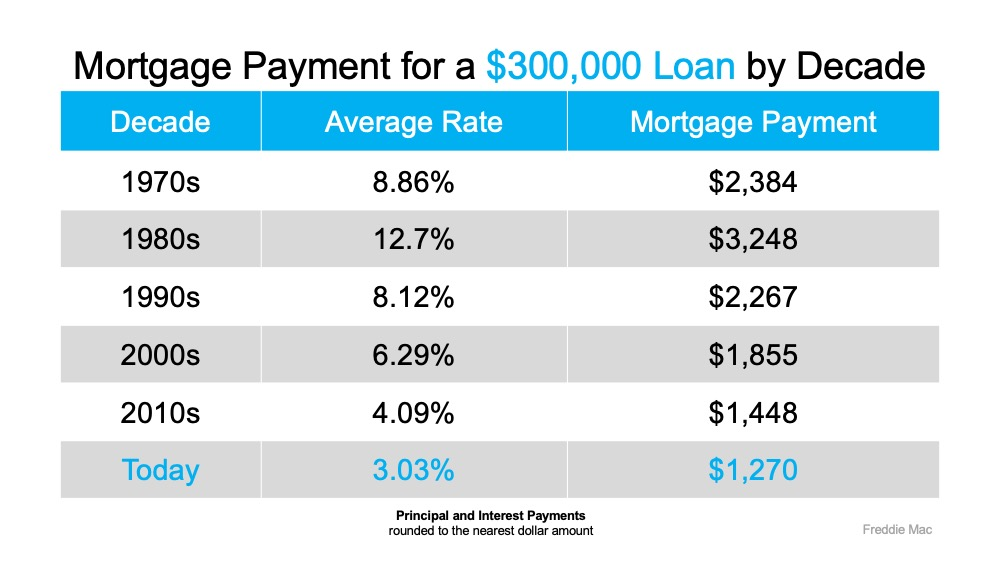 A lower monthly payment means savings that can add up significantly over the life of a home loan. It also means that qualified buyers may be able to purchase more home for their money. Maybe that's a bigger home than what they'd be able to afford at a higher rate, an increasingly desirable option considering the amount of time families are now spending at home given today's health crisis.
Bottom Line
If you're in a position to buy a home this year, let's connect to initiate the process while mortgage rates are historically low.
Buying A Home?
Set up your customized home search and plug directly into the MLS to search all homes for sale.
Search the MLS
Sell Your Home
Let's connect and discuss how our unique approach to marketing your home will produce the results you deserve.
You can put the premier digital marketing expert to work for you in just a few simple steps.
Home Safe for Buyers and Sellers
Safely guiding you through the home buying and home selling process.
Virtual Consultations
Zoom/Facetime to answer all your questions
Virtual Home Tours
HD 3-dimensional tours to minimize contact
Showing Precautions
Common-sense measures to protect your home
e-Signatures and Digital Documents
Contracts and forms with no person-to-person contact
Private Closings
One-party closings with electronic delivery of funds