14 Winter Festivals in the Macomb Area
Who says you can't do anything fun in the winter time? Don't let the weather fool you, there is plenty to do in the Macomb area during the cold weather months. We've put together a list of 12 winter festivals in and around the Macomb area. Enjoy!
---
1. Drink Michigan Made
The Mitten State has become a hotbed of amazing alcoholic and adult beverages in recent years, so why not come celebrate all things MI and booze with us! All of your favorite beer, wine, spirits and the like will all be featured - in addition to some you haven't even experienced yet! Viva la Mitten!
Friday, January 12th
Beacon Park, Downtown Detroit
7:30-10:30pm (6:30pm VIP)


More info: Drink Michigan Made 2018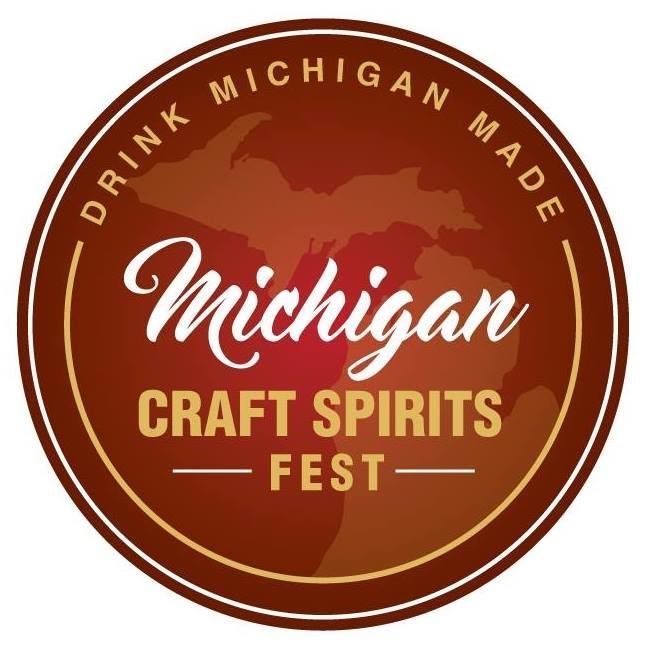 ---
2. Warren Cold Rush
The festival will take place at Warren City Square across from City Hall, located just north of 12 Mile Road and east of Van Dyke Avenue. People of all ages are invited to enjoy a wide range of free, winter fun activities including ice skating ($3/skate rental), a petting zoo, putt-putt golfing through the ice sculptures, music and more. Concessions, including hot chocolate and treats, will be available for sale.
Saturday, January 13th
Warren City Square
11am - 6pm
More info: 586-574-4500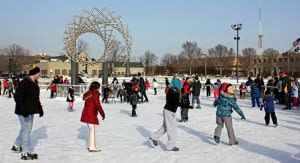 [photo credit: miwarren.org]
---
3. Brown Iron Brew House 3rd Anniversary Party
Join Brown Iron for their Third Anniversary Celebration on January 17th! Theye will be offering half off food from 6pm until close as a thank you for all of the support over the past (almost) three years! They will also be tapping special beers including an Anniversary beer!
Wednesday, January 17th
More info: Brown Iron House 3rd Anniversary Party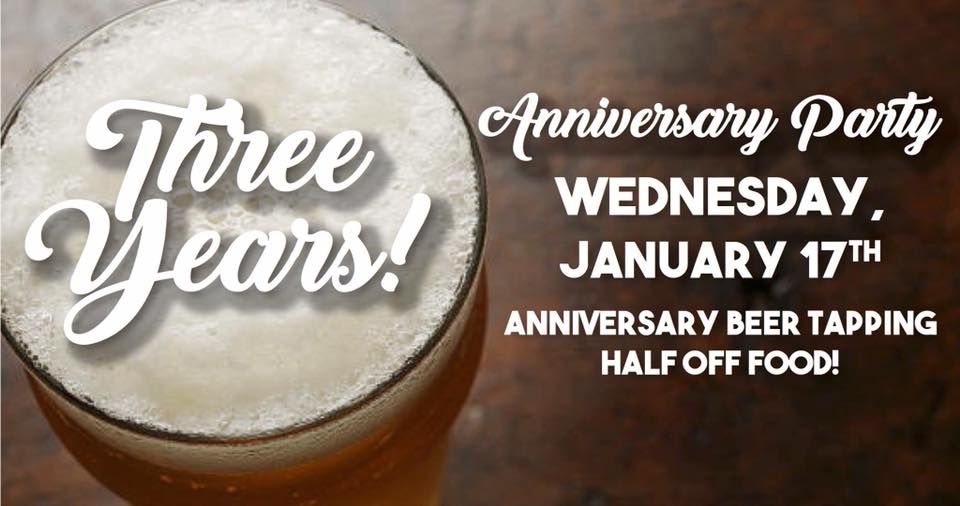 [photo credit: brown iron brewhouse facebook page]
---
4. Rochester Fire and Ice
One of the premier winter festivals in the area, the Rochester Fire and Ice festival is a local favorite. Activities include a Tastefest, food trucks, fireworks, the Big Bright Light Show, Ice Sculptures along Main Street, Snowshoeing and Cross Country Skiing, Ice Skating, a tube sledding hill and more!
Friday, January 19, 5:00 - 9:00 pm
Saturday, January 20, 10:00 am - 9:00 pm
Sunday, January 21, 9:00 am - 4:00 pm
More info: Rochester Fire and Ice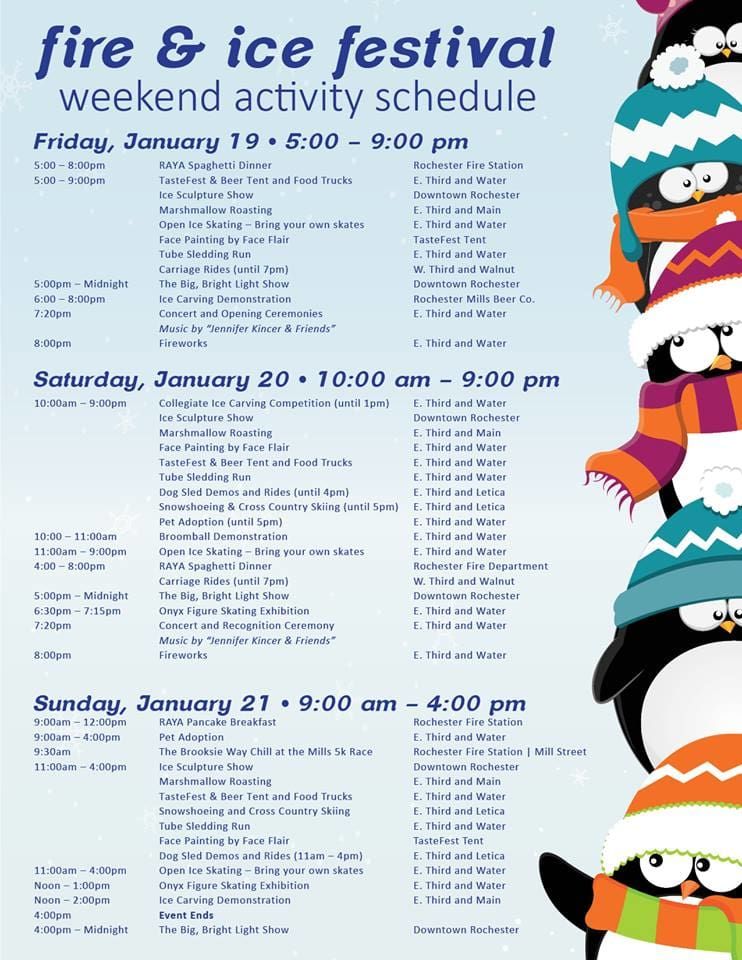 ---
5. Meridian Winter Blast at Campus Martius
Experience winter in Detroit like never before at Meridian Winter Blast. Meridian Winter Blast returns January 26th, 27th and 28th to Campus Martius Park in Downtown Detroit! Meridian Winter Blast features winter activities, live entertainment, and delicious local restaurants for the whole family to enjoy.
Some of the great winter festivities include the Meridian Winter Slide; Meridian sponsored FREE Ice Skating on Campus Martius rink sponsored by St. John Providence Health System, Marshmallow roasting courtesy of Downtown Detroit Development Authority, Professional Skating Demonstrations, MetroPCS Zip-Line and many more!
Detroit's music scene will be on display on two stages, with more than 50 entertainment acts performing! Hop inside the Taste of Detroit food and vendor tent to sample delicious Metro Detroit restaurants and shop from local stores and artisans. Meridian Winter Blast will also feature a special Kid Zone! Throughout that event there will be several Comfort Stations where guests can warm up!
Friday, January 26th 4pm-11pm
Saturday, January 27th 11am-11pm
Sunday, January 28th 11am-8pm
More info: Meridian Winter Blast

---
6. New Baltimore Winter Fest
Enjoy the heated "Big Tent" with music, food and beverages and 50/50 raffles all weekend. Additional activities include a Corn Hole Tournament, Chili Cook Off, Polar Bear Plunge in Anchor Bay and a pancake breakfast.
Friday, January 26th - Sunday, January 28th
More info: New Baltimore Winter Fest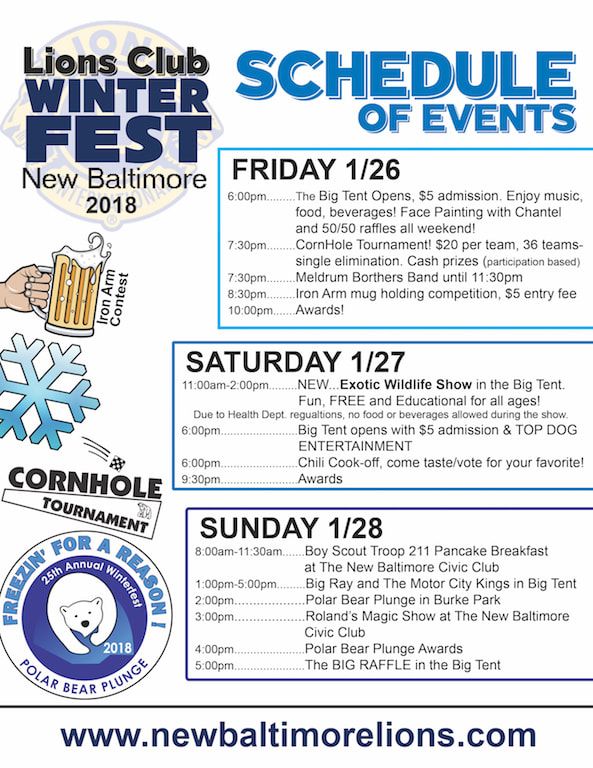 ---
7. Port Huron Chilly Fest
Celebrate winter in the Blue Water Area! Visitors of all ages will enjoy beautiful ice sculptures, live entertainment, heated entertainment tent, a chili cook-off and much more!
Friday, January 26th - Saturday January 27th
More info: Port Huron Chilly Fest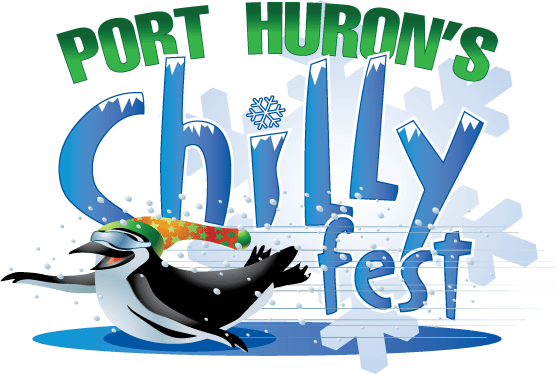 ---
8. Oakland Township Winter Carnival
Enjoy ice-skating at the new skating rink, ice sculpture demos, kiddie sledding, carnival games, snow painting, turkey bowling, pizza and warm beverages, warming fires with sweet treats , broom ball, archery target shoots, and a magic show. This is a FREE event. Sponsored by Oakland Twp Parks and Recreation.
Saturday, January 27th Noon-4pm
More info: Oakland Twp Winter Carnival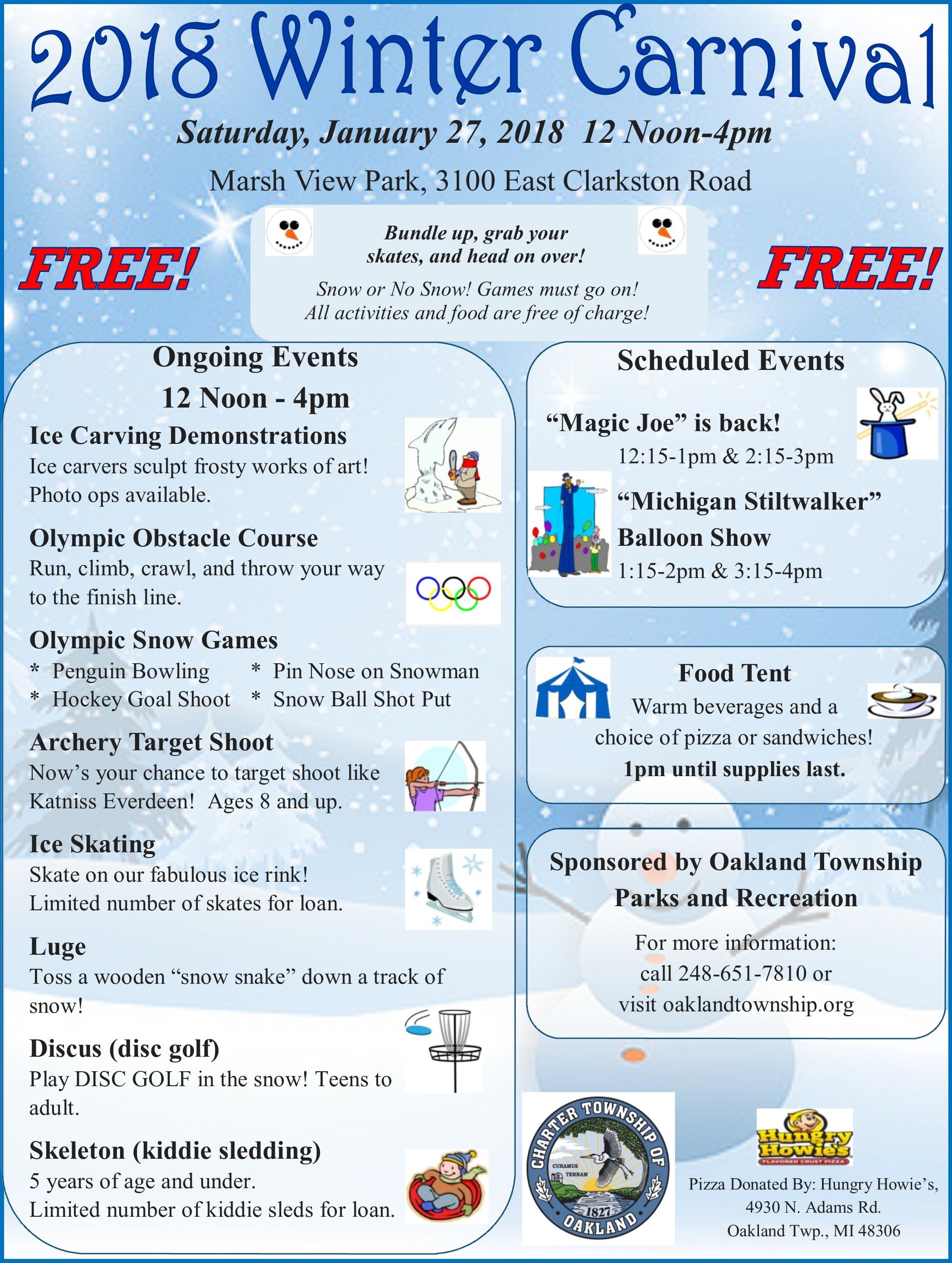 ---
9. Fire & Ice Chili Cookoff Pub Crawl in Downtown Mt.Clemens
Downtown Mount Clemens will have a fiery start to the annual ice carving weekend with the 13th Annual Fire & Ice Chili Cook-Off Fundraiser. The fundraiser kicks of the fun at 6:30 PM.
All proceeds of this event benefit the Anton Art Center and the Mount Clemens Goodfellows. For a $15 donation per person or $25 for two people, participants receive a "taster" chili at each location, souvenir chili pepper beads and score card. Participating establishments include: Abibbo, Bath City Bistro, Buffalo Wild Wings, Gumbo's, Madison's Pub, O'Halloran's Public House, Orleans Sports Cafe, Rec Bowl, Three Blind Mice Irish Pub, and Your Mothers.
Tickets for the Fire & Ice Chili Cook Off Fundraiser are available at any participating establishment.
For additional information, please call: 586-469-4168.
February 1st at 6:30PM
More info: Mount Clemens Fire & Ice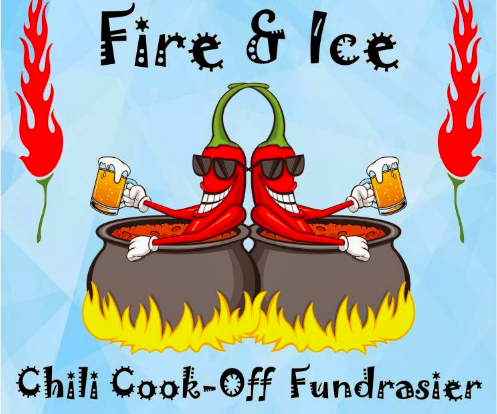 ---
10. Utica Ice Festival
2018 Utica Ice Festival - Come on out for "Fun in the Freeze" partnered with Jimmy John's Field & United Shore Professional Baseball League!

February 9 -10

FRIDAY NIGHT - After 5 PM
Live Music Downtown
Ice Carvings
Pub Crawl

SATURDAY (12:00 pm - 9:00 pm) @ JIMMY JOHN'S FIELD
Ice Skating - Bring your skates!!
Hot Food
Chili Cook Off
Ice Carvings & Competition
Dog Sledding
Giant Inflatable Slides
Food Trucks
Live Music
Kids Crafts
Daddy Daughter Ice Skate 4:00 pm
Frozen Characters AAA Club House 4:00 pm
Disney's Frozen Movie - on the JumboTron (6:00 pm)
FIREWORKS!!! (Around 8:20 pm on Saturday)
More info: Utica Ice Festival
---
11. Kiwanis Winterfest at Tina's Countryhouse in Macomb Township
Winterfest 2018 - A Cruise Around the Motor City

Join the Mount Clemens Kiwanis Club on A Cruise Around the Motor City to raise money in support of local organizations!

Take a tour of taste, and sample a variety of local fares from a number of area restaurants. Be sure to take a slow roll past our signature raffle tables and be sure to brake for the special raffle, a beautiful diamond ring valued at $3,400.

No cruise would be complete without some good music with live entertainment.

Tickets are $45/person and proceeds benefit Wigs for Kids, Care House, U.S. Naval Sea Cadet Corps, Macomb Literacy Partners and more.
Thursday, February 15th 6pm-10pm
More info: Kiwanis Winter Fest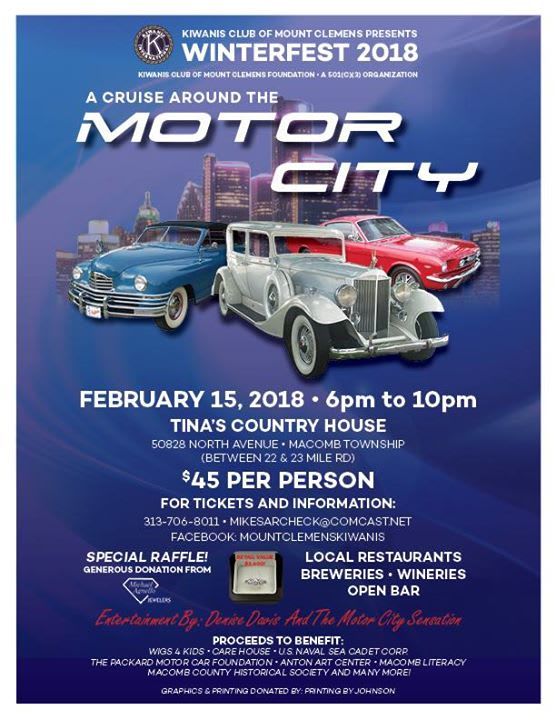 ---
12. St.Clair Shores Aqua Freeze
Aqua Freeze is back for its 6th year featuring the huge heated tent! There will also be a food trucks galore, Beer and wine and crafts for kids free admission, craft show, polar plunge in Lake St.Clair.
Saturday, February 17th 9am-10pm
Sunday, February 18th 10am-5pm
More info: St.Clair Shores Aqua Freeze

---
13. Mac N' Brews at Royal Oak Farmers Market
Line up of 25+ Local Restaurants & 80+ Craft Brews for the best "feel good" homestyle favorites and a few "cold ones" to top it off. The best food coma ever!!
Saturday, February 24th
More info: Mac N' Brews

---
14. Detroit Whisky Festival at Eastern Market
Pulp Detroit brings you a bold tasting experience featuring the best Whiskeys, Bourbons and Ryes from around the world. The 2nd Annual Detroit Whisky Festival takes place on Friday, March 2, 2018 in Shed 3 of Detroit's historic Eastern Market. The event will feature Spirit Tasting Stations where festival attendees can choose from a mixed cocktail or a straight taste while interacting with representatives from the most well-known and influential brands. Each attendee will receive 12 beverage samples with admission. Food trucks will be provided at an extra cost.
Friday, March 2nd 6pm-10pm
More info: Detroit Whisky Festival